Have you ever wondered about sending someone or people a gift through the mail because you do not live close enough to them to give them a gift in person?
Have you ever considered that but, then not gone through with it because you thought it might be too much of a hassle to actually find the right gift and go through the process of purchasing, etc?
Sending a gift or gift basket to someone or a group of people across the country is actually very easy if you have the proper resources. By proper resources, I mean a legitimate gift company who will manage most of the details for you….and when I say they will manage most of the details for you, I mean all of the details.
Sponsored Ad
I can say this with great confidence as I have personally ran my own gift basket business as well as having dealt with many gift and gift basket companies over the past 10+ years.
A good online gift and flower company can make your life very easy. Really the only thing you have to do is choose the type of gift or flowers you want to send. You can leave the rest up to them. They will even help you in creating a gift message depending on the situation.
So, if you have to choose a gift to send to someone, what type of gift will you choose? Even though the gift basket company can help you with that too, you may want to make some personal considerations beforehand.
Here are a few tips for choosing the right gift basket for that special someone, couple, work colleague or group of people in your life. Ask yourself these questions before you buy the gift. If you follow these guidelines, you will be guaranteed to make the best choice of gift basket.
1. What is the purpose of the gift – why are you sending a gift – what is the occasion?
Did some of your friends in another part of the country just get married?
Did one of your family members just celebrate or is celebrating a special birthday?
Is it Christmas or Hanukah, or some other special holiday, like Thanksgiving and you cannot be with your family so, you would like to send a gift to let them know you are thinking of them?
The Biggest Gift Consideration
This will probably be the first consideration, and sometimes the easiest part of the decision. Many gift companies offer themed gifts with gift items specific to that occasion.
Sponsored Ad
Do you want a Theme Gift Basket?
For example, if you are sending a gift basket for a birthday, many online gift retailers will offer a helium balloon to add to the gift basket itself – a way to make the gift very specific and more meaningful.
Christmas and Hannukah Gift Baskets
At the holiday time during Christmas and Hannukah, you will find numerous themed gifts for either of these celebrations. For Hannukhah, many gift baskets are available with certified Kosher items so you know your Jewish friends will fully enjoy the gift, especially knowing that you took the effort to choose a Kosher gift.
And sending a Christmas gift or gift basket is no different. You will be able to choose from various themed gifts from Santa Claus cookies to Rudolph or Christmas tree themed coffee mugs. From my experience in the gift basket online retailing, holiday gifts are numerous. The only real issue is getting them before they run out…and that can be a serious issue.
Sponsored Ad
2. Who are the intended recipients?
Obviously, you know the answer to this question. The reason I mention it is because this may guide you in determining which gift to send.
For example, if you want to send a gift basket to a young couple who just got married, their interests may be slightly different than an older newly married couple – even though the occasion is the same.
For the parents who are expecting their first – or second- child, send a baby gift made especially for a new baby girl or new baby boy. These Welcome Wagon gifts may not be what you think of as a typical gift basket but, when they are wrapped up with a ribbon, bow and gift card, they will be very well appreciated. Even the presentation little red wagon container can be used in their nursery as a decorative accent or storage piece.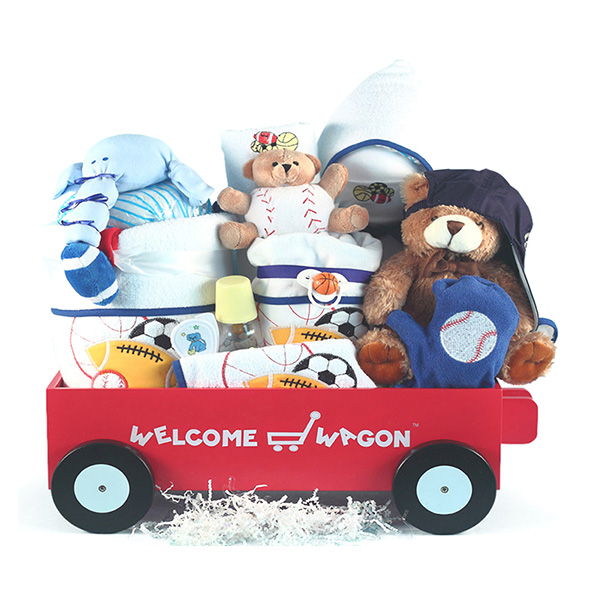 Know or Find out about your Gift Recipients
Perhaps you have a friend who you know is a wine aficionado or a chocolate lover. These recipient characteristics can help you in making a gift decision. A wine lover would love to receive a gift basket with a fine wine. For Mother's Day, if your Mother loves coffee and chocolate, you can choose a gift basket with a coffee and chocolate theme.
For Gourmet Lovers
If you are sending a gift to the 'foodie' in your life – whether it is for a birthday, a Thank-you or as a corporate achievement – you are sure to find a gift basket with gourmet foods. As a matter of fact, most gift baskets offered by online gift company's use mostly or only gourmet foods in their food gift baskets.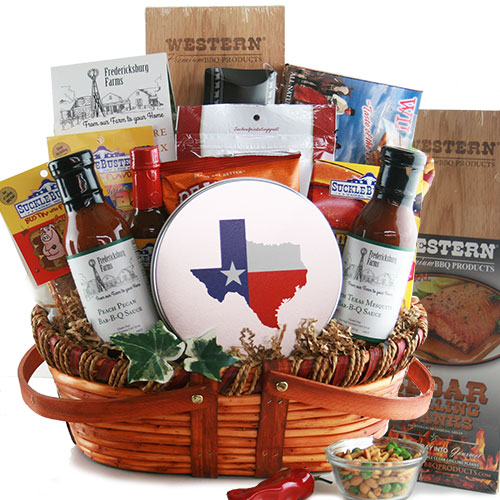 Sponsored Ad
3. Where are you sending the gift – for both timing and legality?
Are you sending the gift to a friend or your family across the country or across state lines?
Or perhaps you are sending simply across your city – that can be delivered too.
Use Specialized Gift Basket Company Services
However, normally the idea of using a gift basket company is to utilize their specialized services and resources in making the delivery easy. They know how to package the gift properly and have the logistical resources to make delivery easy.
If you have ever sent a package across the country, you know that it is not necessarily easy-peasy. Finding the right sized box, going to the post office or courier, creating the label, etc. It is much easier to have a company who specializes in this to actually do it for you.
Leave the Gift Packaging Hassles to Them
Just justifying the fact that it is much easier for a gift basket company to look after all of the delivery issues is only one of the factors, and is very easy to rationalize.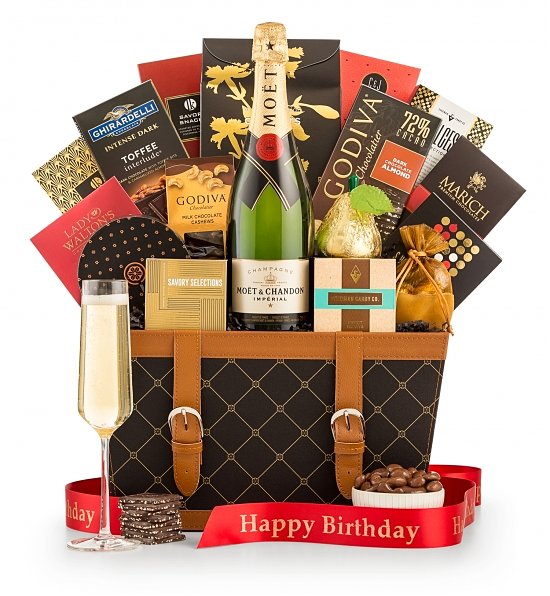 Gift Delivery Timing and Shipping
The other important factor for YOU to consider is the time required to get the gift to your recipient in a timely manner. Do you want the gift to arrive on the exact date or close to the date of the occasion…or is the delivery flexible?
In any case, you should consider the shipping options available to you when you choose a gift basket company. Most gift companies offer various shipping options – next day, 2-day, 3-day or ground. Note that the original shipping location will play a factor in the delivery times.
Choose Local Gift Retailers
For example, if you order a gift basket which is shipped from North Carolina and you are having it shipped to a friend in North Carolina, there is a good chance it will be delivered within a few days. And this is a great tip for you as a consumer.
If you can verify from where the basket will be shipped, you can foresee the delivery date better and perhaps have it delivered within a day or two – without paying extra for next day shipping – little insider tip for you!
Sponsored Ad
Legality of Wine Delivery
While many gift basket companies carry wine gift baskets, they are not all allowed to ship to every US state, to Canada or overseas. You should verify with the gift basket company before purchasing to ensure that it is in fact, legal to ship to your intended recipients based on their location.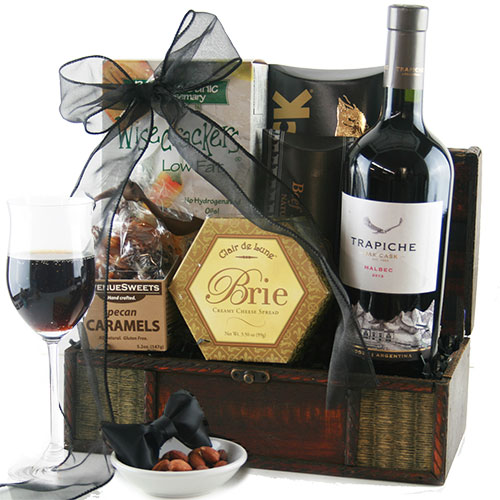 4. Budget
Oh the most un-fun consideration is your budget but…still equally important. How much do you have to spend or how much would you like to spend?
It's Easy to Stay on Budget
Either way, you should be able to find a gift or gift basket in your budget. With the wide variety of styles and prices for online gifts, you will surely find one that fits within your budget.
Consider Shipping and Taxes
The only extra thing you may want to consider are the possible taxes and added shipping on top of the price you see on the page. So, just remember as part of your budget, the price you see may or may not be the final price. Generally, I would allow for about 10-15% for shipping, handling and taxes. However, many gift boutiques show final pricing as well.
Send the Best Gift Basket
Now that you have considered the many issues about ordering and sending the best gift basket for your recipient, go ahead and make the order. You really won't believe how easy it is. The hardest part may be what message to write on the gift card. Don't worry…most gift basket companies will offer generic occasion greetings for you to choose from. When I said they will look after everything, I really meant it!
Sponsored Ad