Has this been a difficult year for you? For most, due to the pandemic, it sadly has been difficult.
Even our holidays and celebrations are being altered or changed to suit the needs of society due to the transmissibility of the Corona virus.
But, that does not mean that we cannot participate in at least some form of holiday cheer.
Many people are being very creative and finding multiple new – and old, time honored traditional – ways to celebrate without having in-person get togethers or parties.
Plan for Some Traditions
Many people are making big plans for this holiday season. After all, due to our limited schedules, many of us have more time on our hands. We just have to plan them slightly differently.
Some of the holiday planning and celebrating will remain the same.
Holiday decorations can still go up – an maybe even earlier than usual. People are able to shop online and get their gift lists looked after in sometimes, record time.
Overall, if we make a plan – as in any year – we will still be able to have much of a traditional Christmas, Hannukah, Kwanza, or whichever holiday you celebrate at this time of year.
A few other small, but important, things we can still do are singing to your favorite holiday songs, while having a mug of hot chocolate by the fireplace.
Why not set up a Zoom or Facetime meeting with family and friends ready with a song play list for everyone to sing along with – while enjoying your favorite beverage.
And we cannot forget about Santa Claus. No pandemic can take away kids belief in the holly, jolly Santa Claus. And no pandemic can slow him, Mrs Claus and the helper elves down.
Gift Giving during a Pandemic
I have some misgivings about using the word pandemic so much through this article but, it is the reality…and we have to learn how to deal with it.
If we try a little and use some creative thinking, we will get through this – even if our holiday season will not be the same as a traditional one.
Giving gifts can still happen this holiday season. The thing that will change is the type of gift and how it is given.
Many typical gifts must be put off for the time being. This may include gift experiences, travel certificates, gym memberships, and restaurant gift cards. Unfortunately, they may be welcomed but, may not be useful for some time to come yet.
So start thinking about other types of gifts to give this year. Ask yourself a few questions to help you get started.
What have they enjoyed at home throughout the year?
How can their at-home experience be improved?
These may seem like very practical questions to ask but…they can give you an idea for a gift which is perfect during these difficult times.
If you still need some help, here are some pandemic-perfect-for-2020 gift ideas for your holiday list which can be sent across the country to your family member, friend, or work colleague – without having to leave your home, or really even lift a finger…it really is that easy.
The Wine Lover's Gift Ideas
We all know someone who loves wine, right! Send them something wine related – and maybe even some wine to go with it.
Personalized Wine Bottle
The Happy Holidays Keepsake Red Wine Bottle is a stunning gift of a rich, bold California red wine engraved with a Happy Holidays theme. This memorable gift arrives inside an enduring gift box with wine they'll love and a bottle they'll keep forever.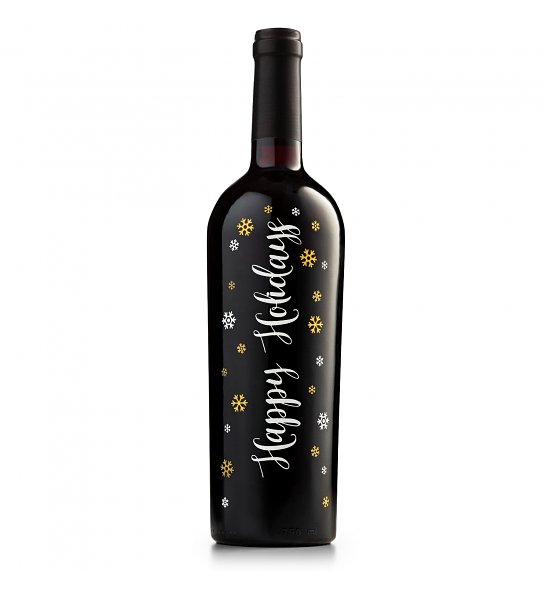 Engraved Personalized Wine Tools Set
Also, no wine lover's home bar is complete without essential wine tools and the Stainless Engraved Wine Tool Set has what they need. Held in a stylish and compact leather case, this eye-catching gift holds a set of durable wine tools, including an engraved stainless corkscrew.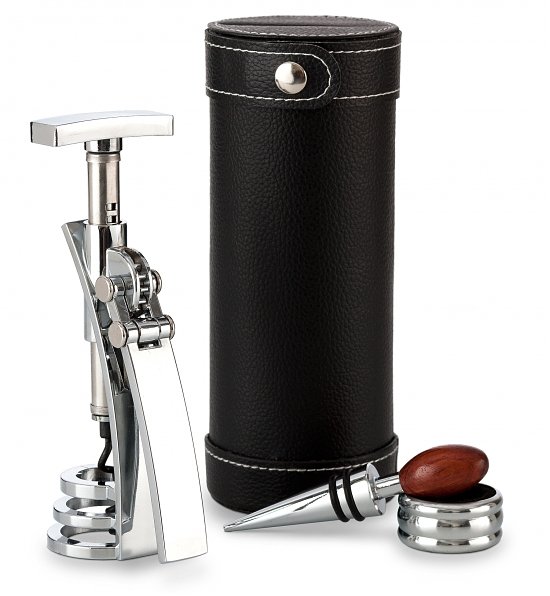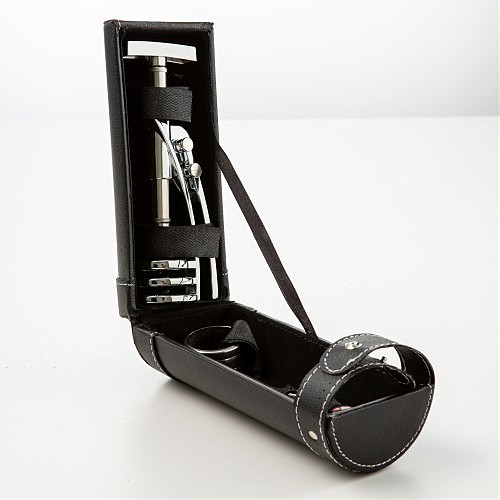 Wine Lover's Paradise Gift
If you know your gift recipient loves wine, then why not send them a special treat of a high end wine – which they may not buy themselves.
After all, this has always been my theory of gift giving – try to buy them something that they would not buy themselves. That may be that fine bottle of wine or wines.
Here are a few examples: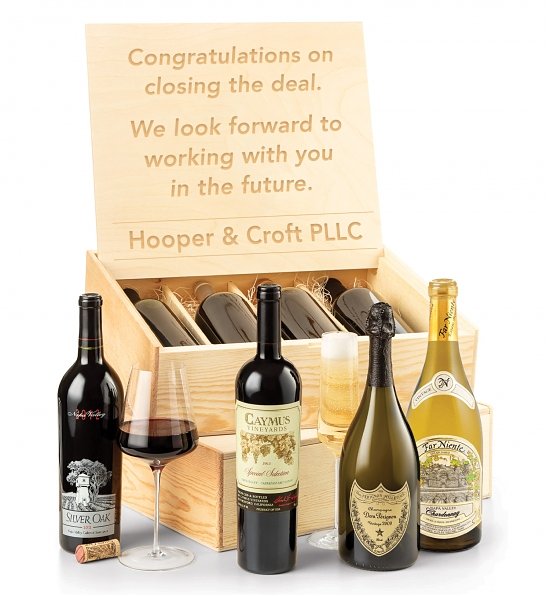 Another example of a fine wines gift which includes 3 fine wines – both red and white – along with some gourmet and savory treats. What a feast they will have!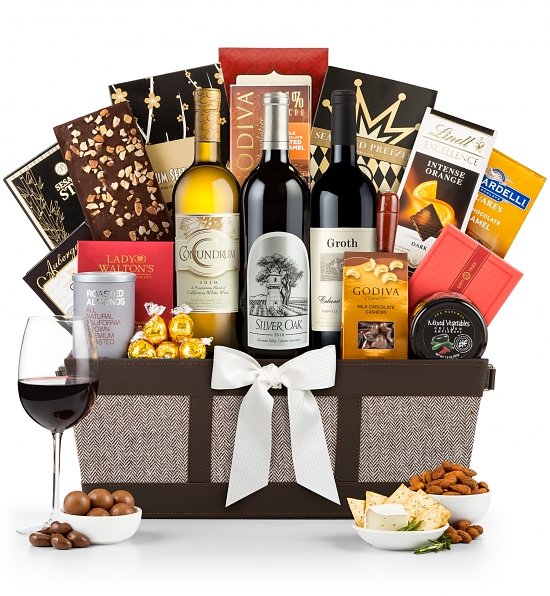 So, let's not let this pandemic take all of the fun out of the holiday gift giving season.
As you can see, there are many ways to share your desire to show you care when you cannot be together during this holiday season – pandemic or no pandemic.
Show you care. It's easy – Send them a gift!